We're the Union Foods Group
---

---
We're proud to be part of the Comox Valley community. Locally-owned, Union Foods Group includes the Church Street Bakery and the Cumberland Village Bakery, which is located in the heart of the Village of Cumberland.
Our Values and Commitment
---

---
In a world where food is transported thousands of miles to be sold, we're going against that grain. We believe that thinking smaller scale and local is the best way to achieve big things. Ethical and sustainable are part of our mantra and we believe that great ideas and global conversations travel better than fruit, vegetables and meat. We hope you agree!
With over 15 years of operation in the Comox Valley, Union Foods Group is a proud equal opportunity employer. Our staff come from all walks of life and we employ over 40 great individuals from across the Valley in 3 shops. We are proud of the people we work with and we view them as our greatest resource. We are committed to providing friendly service with great staff, serving food made with the best ingredients available in our local markets.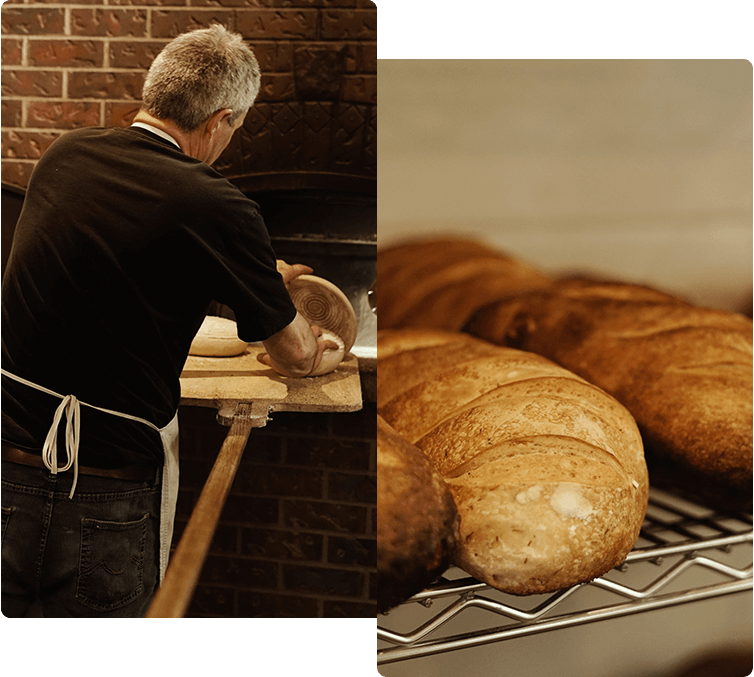 Authentic & Artisan
---

---
The Church Street Bakery was founded in 2009 as an offshoot of the popular Cumberland Village Bakery. The bakery was built around the beautiful traditional brick oven, which builder Randy Faist offered to owner Dave Murray to move to Cumberland. Dave decided to keep the oven in Comox, and a new bakery was born!
Church Street Bakery started as a sourdough bakery and has grown over 10 years, even doubling in size in 2015! The bakery is authentic, 100% artisan, and everything is made from scratch in small batches. The focus at the bakery is on quality and freshness rather than quantity, where staff take great pride in sourcing organic and local whenever possible.
Church Street Bakery is a simple, welcoming and supportive space that acts as an excellent gathering place for the community. Once inside, you will experience the wonderful aromas emanating from the wood-fired oven. Grab a coffee, one of our craft beers on tap and try something delicious. See you there!
View our menu of delicious oven-fired pizzas
The Church Street Bakery is nestled in beautiful downtown Comox. We're a short walk from the Comox Marina and right in the heart of the downtown core!